A single common myth is that farm land for sale Iowa is readily available and quite easy to come by. The most common sensation changes are tingling and numbness in the hands and feet (the longest nerves), which may progress to a burning/pricking sensation or pain. New users of anti-TNF therapy (etanercept, infliximab, or adalimumab) or non-biologic disease modifying agents (DMARDs) during 2000–2007 from the following data sources: Kaiser Permanente Northern California, Pharmaceutical Assistance Contract for the Elderly, Tennessee Medicaid, and National Medicaid/Medicare. Given the rarity of the diseases, few studies have evaluated the burden of specific infections in patients with PM/DM. A number of outstanding instances of walking aids for the disabled hail from Buckingham Healthcare, a good solid company run by healthcare experts. The skin may be sweaty or dry, hot or cold, pale or flushed. In a sensitivity analysis considering current or past anti-TNF or DMARD use, we identified a total of 6 ON cases; 3 among anti-TNF users and 3 among DMARD users.
Although these studies suggest that infection causes significant morbidity in PM/DM, there have not been large population-based studies to evaluate the burden of severe infections in these diseases or to examine the association with mortality. Throughout history, there have been many people who have achieved great success and who overcame many major challenges. X-rays or other procedures may be performed. Modern estimates of disease rates are lacking, but population-based data from Minnesota in the late 1980's suggest idiopathic ON (i.e. While current studies indicate that infection causes significant morbidity in dermatomyositis and polymyositis (PM/DM), there have been no large population-based studies evaluating the burden of severe infections and associated mortality in PM/DM. Infection was the strongest predictor of mortality among hospitalized patients with PM/DM. A 24-hour urine screening for heavy metals may be indicated if individual has history of heavy metal exposure or work in certain industrial settings.
Case reports of patients developing ON during anti-TNF use exist (2), although to date, no formal, analytic studies have been conducted to explore the rate of this presumed complication, and no studies have evaluated whether these therapies actually elevate the risk of this complication. Of those hospitalizations, 437 (3%) were excluded because they were missing one or more covariates of interest: 7 were missing age, 9 were missing sex, 381 were missing income, 47 were missing whether admission was elective, and 1 was missing LOS. A total of 15,407 hospitalizations for individuals with PM/DM contained information pertaining to all covariates of interest and were included in the analysis. In sensitivity analyses for race, all models yielded highly comparable results, so hospitalizations missing race were included, with race defined as "missing" to maximize the power of this study. methotrexate, others). From the sample of 28,861 hospitalizations from the general hospitalized population age >18 years and without pregnancy-related diagnoses, 871 were excluded because they were missing one or more covariates of interest, and 15 hospitalizations were excluded because they had a diagnosis of PM/DM as their primary or any of their secondary diagnoses. A total of 27,990 hospital discharges contained information pertaining to all covariates of interest in the general hospitalized patient population sample, of whom 726 (2.6%) died prior to discharge.
Characteristics of hospitalizations are displayed in Table 1. These reports generally contained very little clinical information making validation of ON cases not possible. Fifty percent of hospitalizations were among whites, 21% were among African Americans, and 8% were among Hispanics. This differed from the rates seen among all hospitalizations in which 60% were white and only 12% were among African Americans. Twenty-eight percent of hospitalizations were in individuals who lived in areas with median income in the lowest quartile. Patients with ICD-9 codes for HIV, organ transplant, diagnoses for ≥2 autoimmune diseases, or history of ON given prior to first DMARD prescription fill (T0) were excluded. Characteristics of individuals with PM/DM who survived and died, and regression analyses evaluating predictors of hospital mortality are displayed in Table 2.
Sixty percent of individuals who died carried a diagnosis of infection in comparison to only 26% of individuals who survived to discharge. All utilization variables and clinical variables, including ILD, infection, malignancy, and CVD were significantly associated with mortality in unadjusted models. For IBD the comparison group was initiation of azathioprine or 6-mercaptopurine (AZA/6-MP), whereas for PsO-PsA-AS the comparison was initiation of non-biologic DMARDs (including methotrexate, hydroxychloroquine, sulfasalazine and leflunomide). Furthermore, ILD (OR 1.8, 95% CI 1.5–2.3), infection (OR 3.4, 95% CI 2.9–4.0), malignancy (OR 2.9, 95% CI 2.3–3.6), and CVD (OR 1.9, 95% CI 1.6–2.2) all significantly predicted hospital mortality in the adjusted model, with the greatest odds of death seen in infection. The prevalence of specific infections among hospitalized individuals with PM/DM is shown in Table 3. Individuals with PM/DM who died were significantly more likely to have a bacterial infection (58% versus 24%; OR 4.3, 95% CI 3.6–5.1), specifically pneumonia (33% versus 13%; OR 3.4, 95% CI 2.9–4.1) or bacteremia (41% versus 7%; OR 9.1, 95% CI 7.7–10.7) compared with those who survived in unadjusted analyses. A detailed description of SABER data development has been reported elsewhere (7).
An adjusted logistic regression comparing pathogen-specific categories of infection is also shown in Table 3. Bacterial infection (OR 3.5, 95% CI 3.0–4.1) and opportunistic fungal infection (OR 2.5, 95% CI 1.5–4.0) remained independently associated with mortality in PM/DM. There were no identifiable interactions between infection and ILD, or between categories of infection (specific bacterial, opportunistic fungal, mycobacterial, and viral). We identified ON cases using the following algorithm: any patient given one inpatient or outpatient ICD-9 code for ON (377.30 or 377.32) with evidence of serum ACE testing within 90 days of the code OR any patient given an ON ICD-9 code three times within 60 days. Hospitalizations with PM/DM were significantly more likely to carry a diagnoses of any infection (RR 1.5, 95% CI 1.4–1.6) and were significantly more likely to have any bacterial infection (RR 1.4, 95% CI 1.4–1.5) compared to hospitalizations without PM/DM. The majority of specific infections examined were also more common among PM/DM hospitalizations (Table 4). Finally, the mortality associated with specific infections in hospitalizations with PM/DM in comparison with the general hospitalized population is shown in Table 4.
Covariates measured within the baseline period prior to drug start included demographics: age, gender, race, residence (urban/rural), nursing home/community dwelling, area income, calendar year; generic markers of comorbidity: number of hospitalizations, outpatient and emergency room visits, number of different medication classes filled; surrogate markers of inflammatory disease severity: extra-articular disease manifestations, number of intra-articular and orthopedic procedures, number of laboratory tests ordered for inflammatory markers, use of corticosteroids (8)(9)(10)(11)(12). Of the specific bacterial infections, individuals with PM/DM had a higher risk of death than individuals in the general hospitalized population with cellulitis (RR 1.8, 95% CI 1.1–2.8), pneumonia (RR 1.3, 95% CI 1.1–1.5), and bacteremia (RR 1.3, 95% CI 1.2–1.6). In this large, nationwide study, infections were the strongest predictor of mortality among hospitalized individuals with PM/DM, with a 4.2-fold increase in the odds of death. In particular, pneumonia, bacteremia, and opportunistic fungal infections were significantly associated with mortality. Rechallenge (n=5) and dechallenge (n=33) information was available for very few reported cases. Our findings extend previous work demonstrating that individuals with PM/DM are at significantly increased risk for severe infections. While the majority of life-threatening infections in PM/DM individuals were bacterial in nature (namely, pneumonia and bacteremia), rates of opportunistic fungal infections were also increased in these individuals and significantly associated with mortality.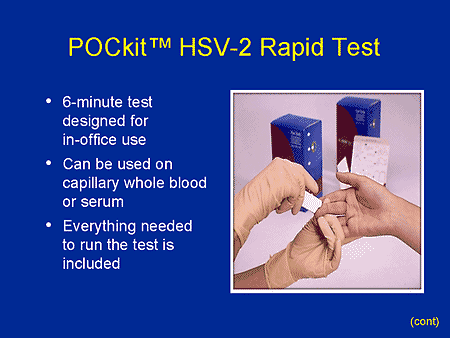 Previous work has found increased hospital mortality among PM/DM individuals in association with CVD, ILD, malignancy, and infection. In the primary current user analysis, we identified three ON cases in 28,898 person-years of exposure among anti-TNF new users with RA (N=2) or IBD (n=1), occurring a median of 123 days (range, 37–221 days) after anti-TNF start. Patients with PM/DM are at increased risk for pneumonia due to multiple factors, including chronic immunosuppression, respiratory disease, and digestive complications that increase the risk of aspiration [8]. In a review of 279 patients, Marie et al found that patients with manifestations including muscle weakness, dysphonia, esophageal dysfunction, and respiratory muscle weakness were all at increased risk for infection [8]. While pneumonia may be related to the physiology of the disease, the increased rate of bacteremia is likely, at least in part, related to immunosuppression. Using the alternative and presumably more sensitive case-finding algorithm (ICD-9 code given ≥ 2 times in 90 days), within our "current user" analysis, we identified 3 ON cases among anti-TNF new users (n=2 among RA patients, and n=1 in IBD) and one ON case among non-biologic DMARD users (). Sepsis has become an increasingly challenging issue in our hospitals in general, and the association between bacteremia and mortality in PM/DM may be reflective of this trend.
For example, in a study evaluating trends in hospitalization and mortality for severe sepsis between 1993 and 2003, authors found that the rate of severe sepsis had doubled and overall mortality from severe sepsis had increased even though case fatality rates had decreased [18]. However, while mortality rates from bacteremia were high in all hospitalizations, our study demonstrates that individuals with PM/DM are at significantly increased risk of mortality from bacteremia when compared with the general hospitalized population. These seven anti-TNF associated cases (infliximab n=6, etanercept n=1 occurred median 311 days (range, 37 – 1650 days) after drug start, and 5 were females of median age 50 (range, 25 – 85 years). Individuals with PM/DM were at significantly increased risk for opportunistic fungal infections in comparison with the general hospitalized population. Marie et al also found that their cohort experienced opportunistic infections, including fungal, mycobacterial, and viral infections [8, 19]. While we also saw an increased rate of mycobacterial and viral infections (including HSV, VZV, and CMV), these did not seem to be associated with mortality among individuals with PM/DM. Most importantly, our secondary analyses and sensitivity analyses suggest ON rates to be similar in patients who started anti-TNF therapies compared to similarly diseased patients who started non-biologic immunosuppressive therapies.
Likewise, the ICD-9-CM codes that we used for tuberculosis and nontuberculous mycobacterium have widely varying sensitivity and specificity depending on the study [13, 14, 20-22]. In addition to the clinical variables described above, it is interesting to note that patients hospitalized with myositis were more likely to be African American than patients in the sample of all hospitalizations. This reflects the increased prevalence of myositis among African Americans that has been previously described, though there were not clinically meaningful differences in race associated with mortality in our study [23]. While this phenomenon is not well-understood, it has been hypothesized that TNF could be important in the clearance of disease causing auto-immune T cells within existing demyelinating lesions, such that TNF blockade could exacerbate such disease (14). It is likely that these variables are both, in part, markers of severity of illness. Patients are often electively admitted for planned surgical or medical interventions at a time when their disease is relatively controlled. A large study of 4,569 consecutive patients admitted to a tertiary care intensive care unit found that patients who were transferred from another hospital had significantly greater hospital mortality, but when adjusted for the Acute Physiology and Chronic Health Evaluation III score, mortality was similar, indicating that transferred patients were generally more severely ill [24].
Little clinical information is contained within these reports making their verification not possible, and the proportion of individuals who had underlying MS or other demyelinating conditions prior to anti-TNF therapy is not known. This is the largest study to date evaluating the contribution of infection to hospital mortality in individuals with PM/DM. However, this study has limitations. While data from the NIS provide us with an unparalleled view of the hospitalized population in the US due to the systematic sampling of the universe of hospitalizations, administrative data may have diagnosis-dependent misclassification. Our cohort study has certain strengths and limitations. We used the most specific definitions available for infections in order to best characterize risk. For bacterial infections, we used the specific set of definitions from Schneweiss et al as evaluated by Patkar et al [13, 27].
For opportunistic infections, we used the ICD-9-CM codes evaluated by Grijalva et al, but excluded allergic bronchopulmonary aspergillosis and candidiasis of the lung in an attempt to further increase specificity [14, 15]. Further, in analyses using a presumably more sensitive (and less specific) case-finding algorithms for ON, we found higher disease rates in all groups, but again, found no difference in disease rates based upon new drug exposure. Furthermore, not all algorithms for identifying complications using administrative data have been extensively studied. For example, we were surprised that there was no interaction between infection and ILD; one hypothesis is that this is due to issues with sensitivity and specificity of the variable for ILD, and additional studies are needed to identify the ICD-9-CM codes that result in the most rigorous variable. Lack of specificity in how ICD-9-CM codes are entered into discharge abstracts also prohibits more extensive analysis; for example, we are unable to ascertain the specific organisms leading to bacteremia as the majority of bacteremia cases are coded with the ICD-9-CM code for "unspecified bacteremia." Moreover, there are no laboratory or medication data available in the NIS, making it impossible to quantify the degree of immunosuppression. Not withstanding, the range of incidence estimates of ON identified within our study are in line with estimates reported by prior population-based studies of ON. Bacteremia, pneumonia, and opportunistic fungal infections were significantly associated with hospital mortality.
We speculate that this is secondary to underlying immune dysfunction, respiratory, and gastrointestinal manifestations increasing aspiration risk, as well as heavy immunosuppressive use and the increasing prevalence of severe sepsis in the hospital environment. Additional studies are needed to better evaluate the relative contributions of these variables to infection and mortality [1, 8, 18]. Future pharmacovigilance studies using similar methods could be valuable in examining other reported ocular-toxic drug events for which population-based data are lacking. Because our study suggests that patients with myositis are at increased risk of death from bacteremia and pneumonia, ensuring compliance with pneumococcal vaccination is essential. According to 2012 Advisory Committee on Immunization Practices guidelines, immunocompromised adult patients who have not received a pneumococcal vaccine should receive both a single dose of the 13-valent pneumococcal conjugate vaccine (PCV13) as well as a dose of the 23-valent pneumococcal polysaccharide vaccine (PPSV23) at least 8 weeks later. If an immunocompromised patient has already received PPSV23, they should receive a single dose of PCV13 at least 1 year after the last PPSV23 dose. JWB served as a consultant for Abbott and Merck.
Future studies are needed to assess whether patients are receiving appropriate vaccination for bacterial infection in practice. Furthermore, while we do not have sufficient data to make suggestions about primary fungal prophylaxis in these patients, additional studies are needed to identify whether patients with PM/DM who are severely immunocompromised may benefit. Given the increased prevalence of infection and its association with mortality, providers should pay particular attention to infection control practices in patients with PM/DM in both the clinic and hospital settings. JRC received consultant fees/honoraria from Roche/Genentech, UCB, Centocor, CORRONA, Amgen, Pfizer, BMS, Crescendo and Abbott; and research support from Amgen, Roche/Genentech, Centocor and CORRONA. In the long term, treatment strategies that modify the disease course without leading to profound immunosuppression will likely reduce infectious risk and improve outcomes in these patients. All authors were involved in drafting the article or revising it critically for important intellectual content, and all authors approved the final version to be submitted for publication. Dr.
Murray had full access to all of the data in the study and takes responsibility for the integrity of the data and the accuracy of the data analysis.