Herpes simplex virus (HSV) infection is common in persons coinfected with human immunodeficiency virus (HIV). Using tissues obtained during routine male circumcision, we examined the impact of HSV-2 on the function and phenotype of foreskin T cells in Ugandan men. Subjects completed a median of 57 days of follow-up. Anogenital HSV-2 cultures were positive on 405 (9.7%) of 4167 days for HIV-positive men and on 24 (3.1%) of 766 days for HIV-negative men. 74%) or signs of moderate or profuse urethral discharge (57% vs. Being on suppressive treatment does not change the risk one way or the other; people with HSV-2 have an equal increased risk of HIV regardless of herpes treatment. Three isolates obtained from 3 separate subjects were resistant to acyclovir.
Thus, subclinical HSV-2 reactivation is an important opportunistic infection in persons with HIV infection. In this study we compared viral culture and the amplification of HSV DNA by polymerase chain reaction (PCR) with respect to turnaround time and cost. Surveys in the United States, Europe, Australia, and South Africa have measured the… genitalium were 87% and 91%, respectively. M. However, there was no corresponding increase in immunomodulatory T-regulatory cells (Tregs), which decrease local immune activation and may reduce HIV susceptibility in vivo [13]. Most reactivations were perirectal and subclinical.
Men with NGU can be categorized into those with and those without Chlamydia trachomatis infection. As in much of the United States [9], in Seattle-King County the incidence of gonorrhea declined by 80% between 1981 and 1997. And remember that in the event you are unlucky enough to have an HIV infected partner who is not on treatment, and if you don't use a condom or it breaks, the average female to male transmission risk through vaginal sex is about 1 in 2,000. More recently, the proportion of cases of NGU caused by C. trachomatis has been observed to be as low as 15%, possibly because of the implementation of and improvement in screening and treatment programs for C. trachomatis during the 1990s [3]. Ureaplasma urealyticum appears to cause some of these cases of nonchlamydial NGU.
In fact, at one time, this organism was thought to cause the majority of cases of NGU, but recent studies have not shown differences in the prevalences of U. urealyticum between patients and controls [4–7]. Louis, MO, USA). The roles of a variety of other organisms in NGU have been investigated without conclusive results [1]. M. Numbers of polymorphonuclear (PMN) cells seen per 1000× microscopic field were scored as 0–4, 5–9, and ⩾10. In more recent years, more reliable detection became possible after the development of specific PCR assays [9, 10].
Subsequent studies that used these assays have provided strong evidence of an association between acute urethritis in heterosexual men and M. genitalium infection [6, 11–18]. These new findings suggest that the association is likely to be causal, a notion consistent with the known virulence characteristics of this microorganism and its ability to cause urethritis in nonhuman primates [19, 20]. We undertook this study to test the hypothesis that M. genitalium is associated with urethritis in men who attended an urban STD clinic in New Orleans, Louisiana, and, at the same time, to determine the clinical and epidemiologic characteristics of M. genitalium-associated disease. 61.3%, p = 0.172) and the foreskin (53.1 vs.
We studied 101 men aged 16–54 years who had clinical symptoms or signs of urethritis and who attended the City of New Orleans' STD clinic. A diagnosis of urethritis was made if there were ⩾4 polymorphonuclear leukocytes per oil-power microscopic field in the urethral smear and if the patient complained of experiencing discharge, dysuria, or penile irritation. The number of cases caused by the CU auxotype ranged from 57 to 75 per year in the 1980s, increasing to 125 and 115 in 1996 and 1997, respectively, despite the 80% drop in overall gonorrhea incidence during this period (figure 1). The median age was 25 years, and the mean age was 26 years. As expected, asymptomatic men were more likely to have had a recent sex partner with an STD; this is a common reason that such men visit STD clinics. Symptomatic men were more likely to have had a recent new partner; this was also an expected finding because such women are the most common sources of a newly acquired STDs in men. A total of 23 (24%) of 97 men with urethritis were infected with M.
genitalium. Both the swab and urine specimens were positive for 18 men, whereas only the swab specimen was positive for 3 men, and 2 men had positive results of the urine test only. Coinfection rates were high (table 2). 41.1%; Figure 1c). trachomatis were also infected with M. genitalium. Condom use frequency with regular or casual patterns did not differ for CU versus non-CU auxotypes (data not shown).
gonorrhoeae, 4 (14%) also had M. genitalium infection. Three (19%) of the 16 men with both chlamydial and gonococcal infections also had M. genitalium. Of the 41 urine and swab specimens that had positive Southern blot test results, we found that only 26 (63%) were unequivocally positive by gel electrophoresis alone. As summarized in table 3, we found that specimens obtained from men who were coinfected with both M. genitalium and chlamydia or gonococci accounted for all but 1 of the discrepant results between agarose gel electrophoresis and Southern blot test.
Sensitivity of agarose gel electrophoresis for the detection of Mycoplasma genitalium infection in men with urethritis caused by M. genitalium alone and in men coinfected with Chlamydia trachomatis and/or Neisseria gonorrhoeae. By eliminating men who were infected with >1 organism, we were able to compare the clinical and behavioral characteristics of men with urethritis caused by each of the 3 organisms alone (table 4). Gram's stained smears of specimens from men infected with the CU auxotype had significantly fewer PMNs per 1000× microscopic field than did smears from men infected with other auxotypes (table 3). trachomatis or M. genitalium, but the difference was not significant. Both men with chlamydial urethritis and those with mycoplasmal urethritis were less likely than men with gonococcal urethritis to have a history of dysuria, to have a gross discharge on examination, and to have a yellow discharge.
Men with M. genitalium infection more frequently acknowledged having had a sexual partner within the 30 days before the study who had a history of diagnosis or treatment of an STD than did men with either gonococcal or chlamydial disease. We compared the 184 asymptomatic control subjects to men with urethritis by basing the definition of M. genitalium infection on urine specimen results only. Use of this definition reduced the total number of symptomatic M. genitalium-infected men to 20. As can be seen in table 5, M.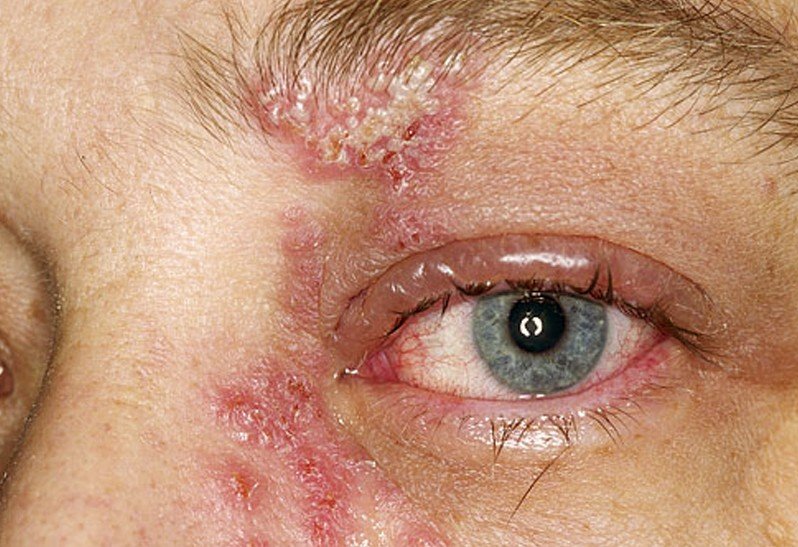 gonorrhoeae (also associated with asymptomatic urethral infection in men) accounted for 52% of gonococcal isolates in Seattle during 1971–1974, then declined steadily to 0% of isolates from 1994 through 1996; and none have since been encountered through June, 1999. trachomatis, and N. gonorrhoeae infection rates in the group of men with urethritis were all significantly higher than in the asymptomatic control group. Of the 97 symptomatic men with urethritis, 74 (76%) had ⩾1 potential pathogen identified. When patients with other infections were excluded, M. genitalium was identified in 8 (25%) of the 32 men with symptomatic urethritis and only 10 (7%) of the 142 asymptomatic controls (P = .006, determined by Fisher's exact test). Although a number of studies have reported that there is an association between M.
genitalium and NGU, to our knowledge, ours is the first study performed in the southern United States and the first that involves a predominantly African American population. We found that urine specimens obtained from 25% of 32 men with nonchlamydial NGU were positive for M. genitalium compared with specimens obtained from only 7% of 142 asymptomatic men seen at the same clinic who tested negative for both C. trachomatis and N. The apparent predilection of the CU auxotype for heterosexuals resembles the previously described predilection of the AHU auxotype, which was attributed to greater susceptibility of the AHU auxotype to killing by fecal lipids [15]—presumably a selective disadvantage in transmission between men having sex with other men. In reports published elsewhere, M. genitalium has been found in 11%–35% of men with nonchlamydial NGU [4–6, 11–16].
Reported rates of M. genitalium infection among asymptomatic control subjects have ranged from 0% to 9%. The consistency of the data plus the fulfillment of Koch's postulates in primates [19, 20] provide strong evidence for a causal role of M. genitalium in NGU. Previous studies from Europe and the United States of the role of M. genitalium as a urethral pathogen have not included men with gonococcal urethritis. We found that 14% of symptomatic men with gonococcal urethritis also harbored M.
genitalium. The potential public health implication of these findings rest on confirmation of these observations and on further studies of regional and temporal patterns of prevalence of the CU auxotype or of other phenotypes associated with less symptomatic infection. genitalium infection (35%) among symptomatic men with chlamydial infection. Only a single study, which was from Italy, has reported similarly high coinfection rates for these 2 organisms [14]. The only other published article from the United States reported that only 3 (8%) of 36 men with chlamydial urethritis had concomitant M. genitalium infection [6]. There are 2 possible explanations for the difference between our observation and the observations reported by most other investigators.
Except for a recent study from Seattle [6], none of the previous studies of M. genitalium in men with urethritis used Southern blot testing. Our data indicate that, in the presence of a coinfecting organism, gel electrophoresis alone may lack sensitivity for the detection of the M. genitalium PCR amplicon (table 3); therefore, the prevalence of coinfection may have been underestimated in many of the previous studies. Another possible explanation may be that there were differences in the populations studied. Data from studies performed in Western Europe, England, Japan, and Seattle, Washington, have included populations that have much lower incidences and prevalences of STD than does the population of New Orleans [22]. Two studies that were recently published by investigators working in Africa presented data that were more similar to ours in that there were significant M.
genitalium coinfection rates among patients with both N. gonorrhoeae (6%–11%) and C. trachomatis (8%–21%), even though the Southern blot test was not used for M. genitalium detection [4, 5]. In populations with high STD infection rates, men who acquire acute urethritis from a new partner would be more likely to be infected with >1 pathogen. For example, in our series, 35% of the men with gonorrhea were coinfected with C. trachomatis, whereas, in areas of the United States where chlamydia-control programs have been in place for some time, only 5%–10% would be expected to be coinfected [23].
Additional studies of populations with high endemic rates of gonococcal and chlamydial infection that use Southern blot tests or other specific probe-based detection methods are needed to confirm our findings. In addition, investigation of M. genitalium infection in the female partners of men with NGU in different populations would be helpful in determining the epidemiology of M. genitalium in relationship to other STD pathogens. Our data confirmed those recently reported by Morency et al. [5], who suggested that the symptoms and signs of M. genitalium-associated urethritis are more similar to chlamydial urethritis than gonococcal urethritis.
In a comparison of men infected with only a single pathogen, we found that both chlamydia- and M. genitalium-infected men were less likely than men with gonococcal urethritis to present with a complaint of dysuria and that the urethral discharge for the former was less copious and less likely to be purulent. This finding is not surprising in view of the fact that the early studies of NGU did not find clinical differences between the clinical presentation of chlamydial and nonchlamydial NGU [1]. The observation that men with M. genitalium-associated urethritis were more likely to have had a partner with an STD in the past 30 days than were men with chlamydial or gonococcal urethritis is of interest. The data suggest that perhaps M. genitalium causes symptomatic disease in women more frequently than does either C.
trachomatis or N. gonorrhoeae. These observations require confirmation, given the small number of subjects in our series. A unique aspect of our study was the use of both urethral swabs and urine specimens for detection of M. genitalium infection. Eighteen symptomatic men had positive results of both swab and urine examinations, 3 had positive results by swab alone, and 2 had positive results by urine alone. These data validate the use of urine specimens for detection of M.
genitalium infection in epidemiologic studies, although the use of both specimens modestly increased the sensitivity of detection. In conclusion, these are exciting times for persons who are interested in the role of M. genitalium in genital tract disease. Recent studies have suggested that M. genitalium urethritis responds adequately to neither the tetracycline class of antibiotics nor to quinolones [24]. Carefully performed randomized treatment trials are needed to verify these data, because the implications for current NGU treatment recommendations are important. Another issue that needs investigation is the role of M.
genitalium in genital tract inflammatory disease in women. If M. genitalium causes pelvic inflammatory disease or enhances HIV shedding in women, it will have to be considered, along with N. gonorrhoeae and C. trachomatis, as an important sexually transmitted threat to human health.