The pathogenesis and clinical manifestations of herpes zoster and postherpetic neuralgia and the use of nontraditional analgesics in the management of postherpetic neuralgia are reviewed. A minority of patients, with the elderly at particular risk, go on to develop persistent, severe, often disabling pain called postherpetic neuralgia. In addition to increasing age, less important risk factors for postherpetic neuralgia are pain severity of acute shingles and trigeminal distribution. It was found that broad band UVB might have a role in the prevention and treatment of PHN. http://www.ncbi.nlm.nih.gov/pubmedhealth/PMH0001861/ (accessed 4 March 2014). Many patients delay seeking medical attention, complicating both diagnosis and treatment. The same 18% failure rate was observed in group III as well.
Consultation with a pain management specialist should be considered for some patients. Intrathecal methylprednisolone is an option for patients with persistent pain. Results: Using intention to treat analysis, more than 50% improvement was achieved in 6 (35.29%) and 8 (47.06%) patients, at the end of therapy and after 3 months follow up, respectively. 321(7264):794-6. Susan Burke, MD, reviews the data from the Shingles Prevention Study,4 a randomized multicenter placebo-controlled trial aimed at evaluating the efficacy of the herpes zoster vaccine. No predilection for developing PHN is known. Despite these caveats, the Centers for Disease Control and Prevention Advisory Committee on Immunization Practices now advocates the regular use of the herpes zoster vaccine in immunocompetent patients aged 60 years and older [12].
Keywords: zoster vaccine, shingles, herpes zoster, postherpetic neuralgia, zostavax. Patients were recruited from the outpatient clinic of Dermatology Department, Kasr El-Aini Hospital, Cairo University. The patients included nine females and eight males, ranging in age from 23 to 73 years. Patients having disseminated zoster or malignancy were excluded from the trial. Each patient was graded with regard to his/her pain severity using a 4-point Verbal Rating Scale (VRS): 0 (no pain), 1 (mild pain that does not interfere with daily activities), 2 (moderate pain that interferes with daily activities but does not cause sleeplessness), 3 (severe pain that causes sleeplessness), or 4 (very severe unbearable pain that is extremely incapacitating). [9] VRS was performed for each patient before starting the trial, at the end of the trial, and 3 months after the end of the trial. Methods The patients received nbUVB (narrow band UVB-311) sessions (three sessions per week) at the phototherapy unit of Dermatology Department, Kasr El-Aini Hospital, Faculty of Medicine, Cairo University.
Phototherapy technique: nbUVB sessions were delivered in whole body cabins. Patients were instructed to expose the involved body part while the rest of the body was covered using clothing. http://emedicine.medscape.com/article/1132465-treatment (accessed 13 Mar 2014). The starting dose was 0.21 J/cm 2 and the dose was increased by one increment every session (as long as there is no adverse effect reported such as persistent erythema, burn, itching). We aimed to assess PHN patients' demographics, prior medical history, PHN treatment preceding the pain clinic referral (use of antiviral agents and neuropathic pain management), and details of the treatment introduced and its outcome. 2002;18:350-354. Analgesics were given for all the patients to control the pain.
Classification of the patients : Pain was classified into acute neuralgia, subacute neuralgia, and established PHN. [Medline]. Subacute herpetic neuralgia was defined as neuralgia that lasted for 30-120 days and established PHN was defined as neuralgia that persisted for at least 120 days after the onset of the rash. Clinical Context:  By inhibiting reuptake of serotonin and/or norepinephrine by presynaptic neuronal membrane, may increase synaptic concentration in CNS. VRS was scored before starting the treatment and at the end of the therapeutic period. VRS was also used to evaluate the patients at the end of the 3 months follow-up period. Grading of clinical response : Improvement on the VRS with 1 degree was scored as 25% improvement (mild improvement), 2 grades of improvement were scored as 50% improvement (moderate improvement), 3 grades of improvement were scored as 75% improvement (marked improvement) and 4 grades of improvement were considered as 100% improvement (cure).
No change in the VRS was considered as 0% improvement (no improvement). The patients included nine females and eight males ranging in age from 23 to 73 years with a mean of 52.06 ΁ 11.86. The patients included nine patients with acute herpetic neuralgia, six patients with subacute herpetic neuralgia, and two patients with established PHN. The duration of pain ranged from 2 to 150 days with a mean of 4.729 ± 5.038 days. Regarding the site of pain, two patients had cervical dermatome involvement, four patients had thoracic dermatome involvement, eight patients had lumber dermatome involvement, and three patients had upper limb involvement (the right upper limb was involved in two of them and the left upper limb was involved in one of them; one had thoracic involvement in addition). Different types of pain were detected in our patients. Continuous burning pain was found in seven patients, continuous stabbing pain in three patients, intermittent stabbing pain in five patients, and intermittent burning pain in two patients.
TENS-an alternative to antiviral drugs for acute herpes zoster treatment and postherpetic neuralgia prevention. Five patients dropped out at sessions 2, 4, 7, 10, and 12 due to lack of satisfactory improvement. A review of the available medical notes revealed that during the time period assessed, surprisingly similar criteria were applied to determine candidacy for a nerve block, and only minor occasional discrepancies were detected: diagnosed PHN as well as no more than 12 months from the first clinical signs of HZ, unless after 12 months the pain was still accompanied by allodynia. Herpes viruses. The mean VRS before treatment, at the end of sessions and after 3 months follow up are presented in [Table 2]. The comparison between the mean VRS at the baseline and at the end of the sessions revealed statistically significant decrease in the VRS (P = 0.005). Results of DREZ coagulations for pain related to plexus lesions, spinal cord injuries and postherpetic neuralgia.
Comparison between the VRS at the end of sessions and after the follow-up period revealed statistically significant decrease in the VRS (P = 0.039). Has half-life of approximately 6 h and is eliminated by renal excretion. Ten patients (58.82%) showed variable grades of improvement both at the end of the treatment sessions and at the end of the 3 months follow up. An improvement less than 50% was achieved in 11 patients (64.71%) and 9 patients (52.94%) at the end of sessions and 3 months later, respectively. An improvement of more than 50 % was achieved in 6 patients (35.29%) and 8 patients (47.06%) at the end of sessions and 3 months later, respectively. Total cure was achieved in two patients (11.67%) at the end of sessions and in 4 patients (23.53%) after 3 months follow up. No significant correlation existed between the age of the patients and the duration of pain (P = 0.66).
There was no significant correlation between the degree of improvement (either at the end of sessions or after the follow-up period) and the age of the patients (P = 0.338 and 0.959, respectively). UVB may affect the course of PHN through its suppressing effect on the inflammatory response in the acute zoster attack, thus decreasing the neuronal damage contributing to PHN. Also, it might directly influence the cutaneous nerve endings. Narrow band UVB-311 is better than broad band UVB as it is more selective, has much lower doses, and greater effects. [11] So, based on this hypothesis, we used nbUVB therapy aiming to enhance the improvement of PHN. One of the probable targets of UVB in reducing zoster associated pain is the Langerhans's cell (LC) network. Previous studies have shown important interactions between LCs and cutaneous neuritis.
For a sciatic nerve block to treat an affected lower extremity, 20 mL of plain 0.0625% bupivacaine was routinely utilised using a Labat modified by Winnie approach [13]. Last modified January 13, 2011. So, they might well be involved in the inflammatory response to VZV. Although a recent study failed to show evidence for activation of LCs in subjects with PHN, [13] the study was performed on patients with long-standing established PHN and cannot rule out the likely role of LCs in acute herpetic neuralgia and recent-onset PHN. UVB radiation suppresses antigen presentation of LCs in different ways. It stimulates keratinocytes and mast cells to secrete immunosuppressive cytokines such as IL-10, TNF-α, IL-4, PG-E2, α-MSH or CGRP, which inhibit the antigen-presenting function of LCs. Prescribing information for gabapentin products (ie, Neurontin, Gralise, Horizant) describe a statistical improvement in pain scores (ie, a decrease by at least 50% from baseline) compared with placebo when treated for postherpetic neuralgia.
In addition to suppression of LCs, UVB modifies the T-cell response to persistent VZV particles in nerve fibers, which might be involved in the pathogenesis of PHN. [16] The inflammatory response of the body to VZV is predominantly of Th-1 type with the release of IFN-γ and IL-2,[17] whereas UVB induces a shift from a Th-1 immune response to a Th-2 response in different ways. In addition, there is a direct effect of UV radiation on the nerve endings in the superficial dermis and epidermis. Electron microscopic findings revealed reduced epidermal nerve fibers in chronically photodamaged skin areas as compared with sun-protected skin. [18] Both UVB and psoralen plus UVA (PUVA) can reduce the cutaneous nerve density in a dose-dependent manner. [19] So, using UV might be relevant in cases of postherpetic neuralgia by decreasing the nerve fibers. As far as our knowledge goes, this is the first study to use nbUVB in the management of PHN.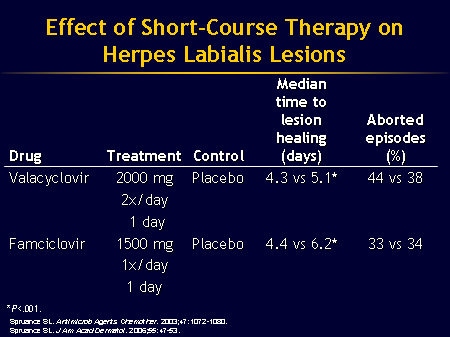 Ten patients (58.82%) (out of the 12 who completed the study) reported various degrees of improvement. The pain severity (assessed by the mean VRS) of the patients with acute pain showed marked improvement (3.75, 2.5, and 1.63 at the start of therapy, at the end of sessions, and at the follow up, respectively). The severity of pain in the patients with subacute pain showed less improvement (3.67, 3, and 2.67 at the start of therapy, at the end of sessions, and at the follow up, respectively). The patient who had established PHN showed no improvement. It appears that nbUVB has a weak effect on the established PHN and a probable better effect on the early PHN. 93.7% vs. 12.
The authors reported 58.33 and 83.33% complete pain relief at 1 month and 3 months follow up, respectively. 1. Dworkin RH. Overview of neuropathic pain: syndromes, symptoms, signs and several mechanisms. Clin J Pain 2002:18:343-9. 2. Zak-Prelich M, McKenzie RC, Sysa-Jedrzejowska A, Norval M.
Local immune responses and systemic cytokine responses in zoster:relationship to the development of postherpetic neuralgia. Clin Exp Immunol 2003;131:318-23. 3. Arani RB, Soong SJ, Weiss HL, Wood MJ, Fiddian PA, Gnann JW, et al. Phase specific analysis of herpes zoster associated pain data: a new statistical approach. Stat Med 2001;20:2429-39. 4.
Dworkin RH, Portenoy RK. Proposed classification of herpes zoster pain. Lancet 1994;343:1648. Significant effort has been made to identify the nature of the interaction between the sympathetic system and neuropathic pain, as there is no communication between the peripheral sympathetic system and primary sensory fibres under normal conditions [15]. Herpes zoster (shingles) and postherpetic neuralgia management. Management of herps zoster (shingles) and postherpetic neuralgia. Expert Opin Pharmacother 2004;5:551-9.
6. Kost R G, Straus S E. Postherpetic neuralgia-pathogenesis, treatment, and prevention. N Engl J Med 1996;335:32-42. 7. Bonezzi C, Demartini L. Treatment options in postherpetic neuralgia.
Acta Neurol Scand Suppl 1999;173:25-35. 8. Cunningham AL, Breuer J, Dwyer DE, Gronow DW, Helme RD, Litt JC, Levin MJ, et al. Prevention and management of herpes zoster. Med J Australia 2008;188:171-6. 9. Jalali MHA, Ansarin H and Soltani-Arabshahi R.
Broad-band ultraviolet B phototherapy in zoster patients may reduce the incidence and severity of postherpetic neuralgia. Unfortunately, it is impossible to quantify the extent of the pharmacological treatments' influence, but considering the results of previous studies, our own experience and some existing data on the successful use of sympathetic blockade in cases of intractable PHN [18, 25], the sole pharmacological treatment might not have been that successful. 19. Niv D. Posherpetic neuralgia: The never ending challenge. Pain Practice 2005;5:327-40. 11.
EL-Ghor AA, Norval M. Biological effects of narrow-band (311nm TL01) UVB irradiation: a review. J Photochem Photobiol B 1997;38:99-106. 12. Misery L. Langerhans cells in the neuron-immuno-cutaneous system. J Neuroimmunol 1998;89:83-7.
13. 13 Oaklander AL, Stocks EA, Mouton PR. Number of langerhans immune cells in painful and non-painful human skin after shingles. Arch Dermatol Res 2003;294:529-35. 14. Shreedhar V, Giese T, Sung VW, Ullrich SE. Farrar J.T., Young J.P.
Updating the Beers criteria for potentially inappropriate medication use in older adults: results of a U.S. 15. Schwarz T. Mechanisms of UV-induced immunosuppression. Keio J Med 2005;54:165-71. 16. Mahalingam R, Wellish M, Brucklier J, Gilden DH.
Persistance of varicella-zoster virus DNA in elderly patients with postherpetic neuralgia. J Neurovirol 1995;1:130-3. 17. Wilson A, Sharp M, Koropchak CM, Ting SF, Arvin AM. Subclinical varicella-zoster virus infection and T lymphocyte immunity to varicella- zoster viral antigens after bone marrow transplantation. J Infect Dis 1992;165:119-26. 18.
Toyoda M, Hara M, Bhawan J. Epidermal innervation correlates with severity of photodamage. A quantitative ultrastructural study. Exp Dermatol 1996;5:260-6. 19. Danno K, Sayeed QK, Horiguchi Y, Imamura S. Ultraviolet radiation abolishes cutaneous nerve staining with two axon specific antibodies in guinea-pig skin.
Arch Dermatol Res 1993;284:460-5.