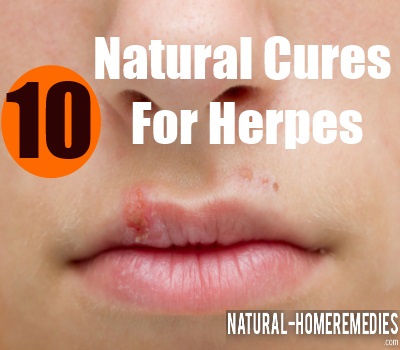 Gamma-2 herpesviruses encode a homolog of mammalian D-type cyclins. The balance between these two phases in murine gammaherpesvirus 68 (MHV-68) is controlled by the replication and transcription activator (RTA) gene. All candidate latency genes were expressed during lytic infection of 3T3 cells. MHV-76 is therefore a deletion mutant that lacks four genes unique to MHV-68 (M1, M2,M3, and M4) as well as the eight viral tRNA-like genes. These noncanonical miRNAs exhibited features distinct from that of canonical miRNAs in lengths of hairpins, base pairings and first nucleotide preference. L. In contrast, establishment of splenic latency was less efficient in B-cell-deficient than in C57BL/6 mice after i.n.
Weck, A. These studies highlight the importance of loss-of-function mutations in defining the genetic requirements for the establishment and maintenance of herpesvirus latency. Examination of the gene expression patterns of C-RTA/MHV-68 over a time course led to the finding that the M3 promoter is RTA responsive in the absence of other viral factors. MHV-68 infects only a small fraction of the DCs present in lymphoid tissue, so K3 expression is unlikely to compromise significantly global CD8+ T cell priming. W. We report the development of an animal model of γHV68 lymphomagenesis in BALB/c β2 microglobulin-deficient mice (BALB β2m−/−). Manipulation of the host cell cycle is a common strategy employed by many DNA viruses to ensure a cellular environment conducive to viral replication (64).

70:6775–6780, 1996). Flano, D. However, we did detect low-level expression of transcripts arising from the region of gene 50 (encoding the putative homolog of the Epstein-Barr virus BRLF1 transactivator) in peritoneal but not spleen cells. However, unlike EBV and KSHV, MHV-68 replicates robustly in permissive cell lines and generates progeny viruses to high titers. Latently infected spleen cells consistently scored positive for RNA derived from 3 of the 11 candidate latency-associated ORFs examined, including ORF M2, ORF M3, and ORF M9. To provide a stringent assessment of M1 function during infection, C57BL/6J mice were infected with a low-dose inoculum of 100 PFU by the intraperitoneal route by using M1 null recombinant viruses containing either a 511-bp deletion of the M1 genomic region (M1Δ511) (8) or a stop insertion early in the M1 coding sequence (M1stop) (9) or by using the control M1 marker rescue (M1.MR) virus (8) or control WT MHV68 (γHV68/MHV68 WUMS; ATCC VR1465). When CD4 T cells are absent during the priming of γHV68-specific CD8 T cells, whether by antibody (Ab)-mediated depletion or in major histocompatibility complex (MHC) class II knockout (I-Ab−/−) mice, the initial acute infection is cleared, but control of viral latency is disrupted, resulting in viral recrudescence and mortality (3, 7, 8).
J Virol 90:1397–1413. MHV-68 forms plaques on monolayers of many cell lines, making it relatively straightforward to genetically manipulate the viral genome. RTA is necessary and sufficient to reactivate MHV-68 and drive the lytic cycle to completion in latently infected B cells (14, 19, 54, 55). Similar to the human viruses, MHV68 has been associated with the induction of B cell lymphomas in immunosuppressed mice (13, 14) and has been used to immortalize fetal liver-derived B cells in vitro (15). They largely encode viral structural proteins and are necessary for infectious virion formation. This would imply that they are also necessary for cell-to-cell spread, but they may not be sufficient in the context of natural infection. Our results indicate that COX-2 activity and PG production (e.g., PGE2) can significantly influence the transcription program of MHV-68 in de novo infection of cultured cells.
Phone: (314) 362-0367 (S.H.S.) and (314) 362-9223 (H.W.V.). Fax: (314) 362-4096. An area of the MHV68 genome that is well conserved in both sequence homology and function is the gene 50 region, which encodes the essential immediate early viral transcriptional activator RTA (also known as R or BRLF1).